Welcome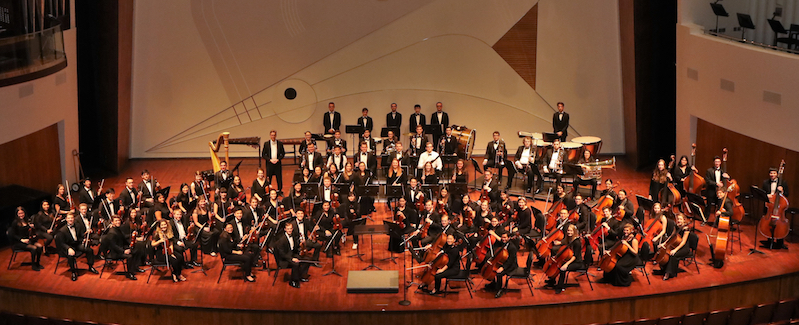 What's New
Our 2017-2018 Season
From established masterpieces like Dvorak's Symphony No. 9, "From the New World" and Rimsky-Korsakov's "Capriccio Espagnol," to a bluegrass inspired Concerto for Mandolin and Orchestra, played by its composer, our 2017-2018 Season brings together excellent music in our home, the Performing Arts Center of San Luis Obispo.  Visit our Join page for information on how to audition for the Symphony.
 
Cal Poly Symphony – the experience you've been waiting for!
The Cal Poly Symphony is a musical home for students of all majors. As they explain, they are able to take advantage of top-rated academics and pursue their musical passion... both at Cal Poly. Click on the image to see for yourself!
Related Content