Welcome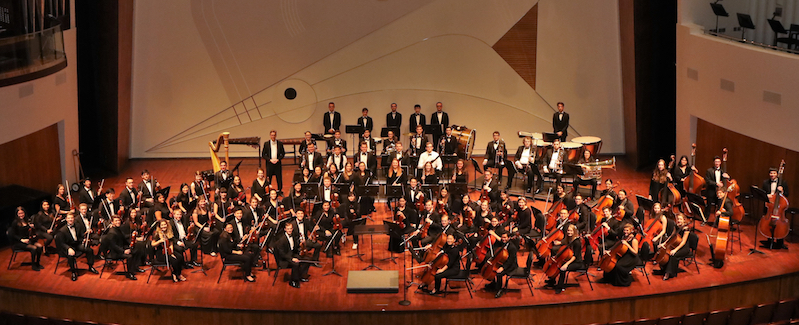 What's New
Plans for Fall Quarter
Student safety is our highest priority during the Covid19 pandemic.  Cal Poly is developing a detailed plan for fall – consistent with the governor's plan, CSU guidelines and the advice of our County Public Health Department.  Currently, we are planning to meet in-person with substantial safety measures in place, including a virtual option. [updated July 8, 2020]
 
Statement on Racial Injustice
The Music Department has published our Statement on Racial Injustice, and we want to share it with you.  Please visit the link above to read it in full.
This is not something that we are posting because we feel we should.  It is something that we believe.  The Symphony is an accepting place, where students of any background can be seen (and heard!) and can contribute to something wonderful.  
That is excellent, but it is not enough, as our statement makes clear.  As the statement concludes, "The Music Department at Cal Poly supports our Black students, colleagues, community members and allies. We believe that Black lives do matter, and we will do the work with our students and community to affect global change on our local level."
 
France Tour – June 2021
The Cal Poly Symphony and Choirs will embark on a joint tour of France in June, 2020.  If you are joining the Symphony next year, you are eligible to be a part of this tour!  Visit our Tours page for more information.
 
Cal Poly Symphony – the experience you've been waiting for!
The Cal Poly Symphony is a musical home for students of all majors. As they explain, they are able to take advantage of top-rated academics and pursue their musical passion... both at Cal Poly. Click on the image to see for yourself!
Related Content