Welcome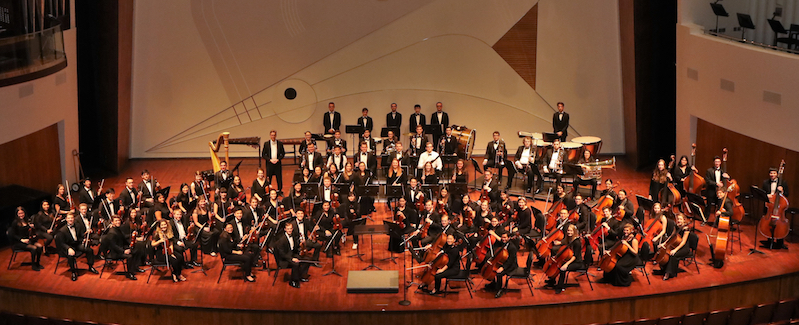 What's New
Tour to France
The Symphony will embark on a performance tour to France in June, 2024, visiting Paris, Bayeux, the Normandy American Cemetery, Chateau Chambord and Chateau Chenonceau (Loire Valley), Versailles, and Tours. A performance in La Madeleine Church, where both Saint-Saëns and Fauré held the post of church organist, will round out the experience.
Students joining the Symphony this year are eligible to join us!
2023-2024 Season
Our upcoming season includes favorites like Dvořák's Symphony No. 8 and Prokofiev's Romeo and Juliet, alongside new music such as Valerie Coleman's Umoja and Shruthi Rajasekar's Son of Pandu.  With the winners of our annual solo competition and a preview of our France Performance Tour, our 2023-2024 Season has something for every taste.
If you're a Cal Poly student musician, join the Symphony, and if not, come hear us play!
 
Related Content